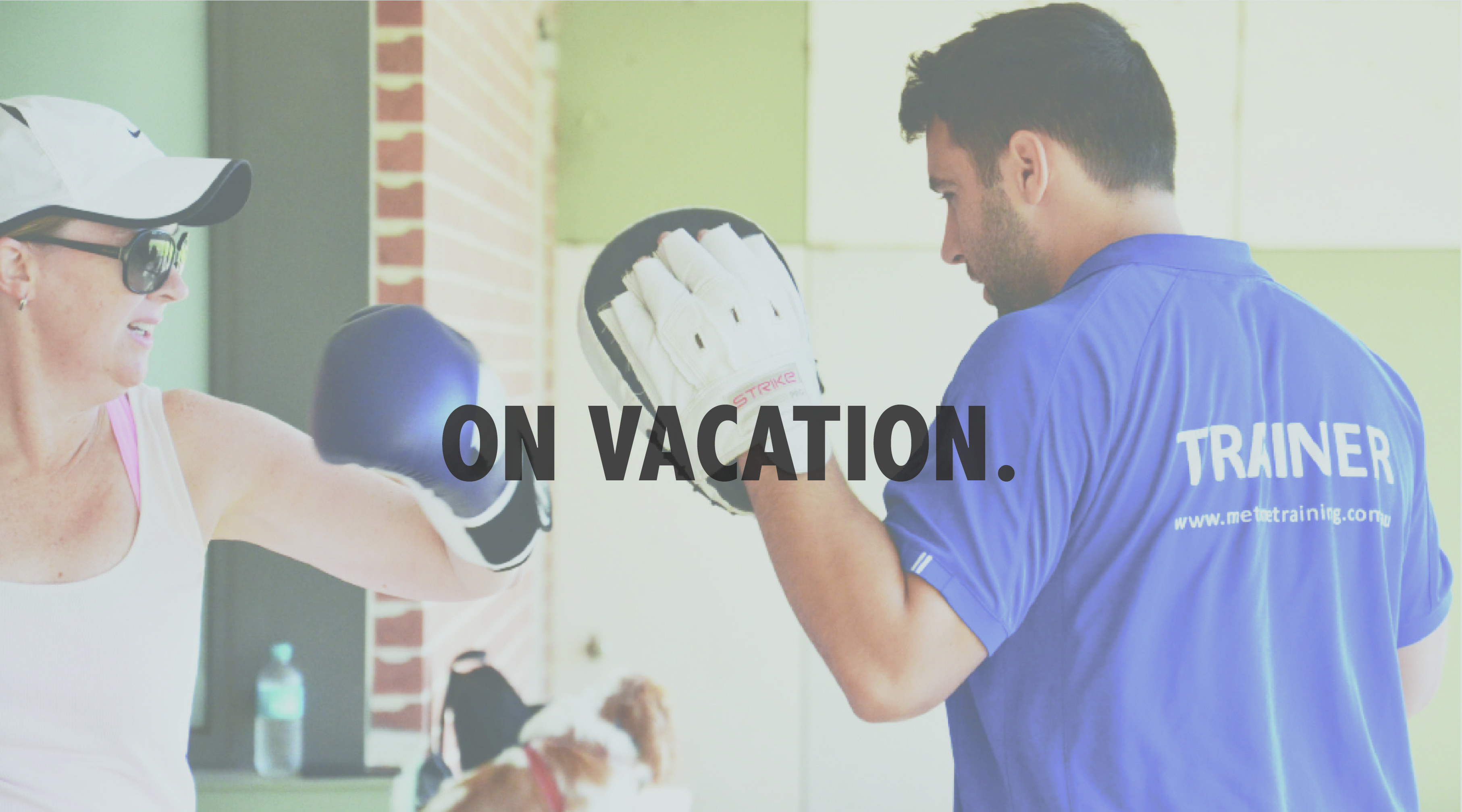 Competitive Boxer Muay Thai (kickboxing)
Currently studying Psychology
Growing up I played Aussie Rules and Rugby, but it wasn't until I left school that I found myself in a boxing gym and loved it! In the 6 years I have been training in Boxing and Muay Thai (kickboxing) I have competed both locally and overseas.
I've had many amazing teachers, from former world champions to strength and conditioning coaches, each inspiring me to turn my passion into a career. Boxing can teach you to be confident as well as respectful, to be strong as well as calm and most of all… it's really fun! It is a privilege to share my love for boxing and fitness with people on a daily basis.
In the past 4 years I have worked in all sides of the fitness industry and trained all kinds of clients. I joined MeTime in 2013 and immediately knew I had found a special place to work. The atmosphere was as friendly as it was professional. At big commercial gyms or large groups you are treated as a number, at MeTime you are welcomed as a mate.
Every morning I wake up and train a fantastic group of people and watch the sunrise at Hays Paddock (not a bad office!). I am very proud to see our members learn and reach their goals, often transforming their lifestyles as they become more active. For me fitness is not about expensive equipment or exclusive memberships, it's about having fun and a lifetime commitment to your health. You do not have to be super fit to train, you only need to be willing to start.
Josh Shalevski
Confidence to Train. Energy to Live.